Arts of Conscience
From June 11-16, 2012, Instruments of Change, in partnership with theVancouver International Song Institute, will present Arts of Conscience, an intensive 6-day workshop designed for inter-disciplinary artists and community members interested in the burgeoning field of Art for Social Change. Each day will feature guest speakers who are leaders in this global movement, including Judith Marcuse, internationally renowned dancer/choreographer and Director of the International Centre of Art for Social Change at SFU, Reena Lazar, Executive Director of Peace it Together, a filmmaking program for youth, Cyndy Chwelos, Program Director at Moberly Arts and Cultural Centre, David Diamond, Artistic Director of Headlines Theatre and Susan Sommers, President of the Music Therapy Association of British Columbia.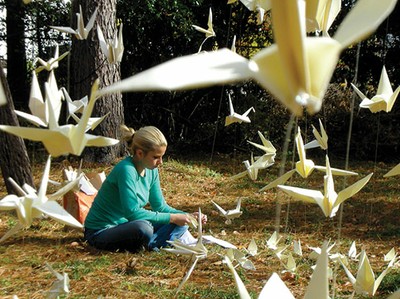 Registered participants will also be led through diverse classes and experiential activities, working directly with a variety of community organizations, to explore the possibilities for their art practice in the service of social transformation. Topics include Cultural Diplomacy, Arts in Conflict Prevention, and Arts Therapy. Additional training includes workshops in Facilitation Skills, Incorporating Arts for Social Change Curriculi into University Settings, and Working with Trauma Populations.
Each evening will conclude with a film screening, co-produced byVanCityTheatre. Each film powerfully illustrate the socially transformative impact of the arts in action. Films include Wasteland, a documentary the three year art project of Vik Muniz with the garbage workers of Brazil; Twelve Angry Lebanese, a film about the radical work of Zeina Daccache as she directs a theatre piece with inmates from a high security male prison in Lebanon; Favela Rising, following Anderson Sá, a former drug trafficker who establishes the grassroots Afro Reggae movement amongst the youth of the Rio slums; Rhythm Is It!, a movie documenting the empowering work of Berlin Philharmonic in their outreach program which enlisted 250 inner-city German school children to dance with their performance of Stravinsky's Rite of Spring, and a selection of student short films from Peace It Together.